The Arroyos Quartzsite is a Premier Subdivision in beautiful Quartzsite, Arizona.  This subdivision has been built in the heart of two meandering Arroyos that have carved a path through the gorgeous landscape.  This Subdivision is the only one of its kind in Quartzsite and is waiting for you to build your Winter Hide A Way.  This is a unique opportunity to own a lot or home in this great town; now is the time to take advantage of this stunning Arizona RV land.   You have four years to build your home when you purchase a lot. Park you RV on your lot this year and start designing your dream. 

Quartzsite's unique setting gives you the beauty of the desert mountains, purple sunsets, rock formations, and saguaros.  It also gives you the feel of a small town, but provides the conveniences you want in a city just a short hop away.  There are tons of events and activities to keep you busy when you want to be.  You can also retreat to the comforts and conveniences of a home when you are ready.  Now is the time to buy with prices lower then they ever will be again.  This is a great investment in your future.  Think of The Arroyos as a community of friends, where sociability is the order of the day. Come check out the RV Lots and start discovering what the Desert Beauty has to offer.

Look around on our site to see a glimpse of what the Arroyos have to offer in Quartzsite, AZ. Acerage as far as the eye can see has never sounded so tantalizing! Contact us to find out how to help build your dreams. Arizona Acerage for sale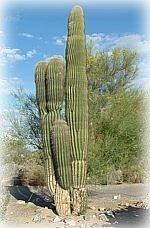 Buy a Lot this Fall and Park your RV there for the season while you decide what to do. Your options are endless!

Copyright 2009. Arroyos Quartzsite - Quartzsite Arizona. All Rights Reserved